What is the future of video game sales? If you ask Electronic Arts, it"s a digital-only library. In an interview with Gamesindustry.biz (
Brightman
, 2012), EA Labels president Frank Gibeau stated that EA"s "fastest growing segment...is clearly digital and digital services and ultimately Electronic Arts, at some point in the future...we"re going to be a 100% digital company, period." Hold up, a gaming future where there won"t be any more discs? Is EA absolutely insane?
Before we cry foul, EA has assured us that it will not be dropping standard retail services right now. "If customers want to buy a game at retail, they can do that too. We"ll continue to deliver games in whatever media format makes sense," said Gibeau. That means all of you lovers of physical game copies can breathe a sigh of relief; your next EA purchase will likely come in a plastic case.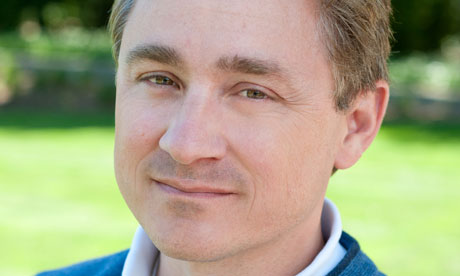 The fact remains, however, that EA is still pushing towards a digital services-based future. While many gamers may naysay EA"s efforts, I"d say the company"s decision is completely sound. Take a look at the success of Valve"s digital distribution service, Steam. At any one point in time, more than 3,000,000 users are logged into the popular digital game delivery app. At its core, Steam is meant to be a universal platform for easy, fast, and convenient gaming. You can log in to Steam from your laptop, mobile device, or Mac. Valve has also ensured users are treated well with regular sales including the Steam Daily Deal, Midweek Madness, and seasonal clearances such as the Winter Sale. For frugal gamers, what"s not to like?
Given Valve"s commitment to making digital distribution the most viable platform for buying games on PC, just how much has the company made? A report from the Forecasting and Analysing Digital Entertainment group estimated a whopping $1 billion in revenues in 2010. Forbes Magazine estimated Valve took a 30-40% cut of third-party game sales revenue, meaning Valve may have made as much as $400 million in 2010. When questioned about first-party release figures, Valve said profits were roughly comparable to its third-party game sales (Chiang, 2011).
Think about it. That means Valve made between $600 million and $800 million almost two years ago, in a company that continues to grow by leaps and bounds. Are you seeing the dollar signs in digital distribution?
It"s a massive market that hasn"t seen a true competitor to Steam in many, many years. Services like Direct2Drive and Impulse have come along, but Steam still remains the dominant force in digital gaming. Even EA attempted to counter Steam"s success with its own digital service platform, Origin. Though Origin"s success is relatively limited when compared to Steam, it represents a bold move on EA"s part to enter the digital gaming market and, perhaps, the publisher"s first true attempt at making a digital-only future.

Now, the most important factor when considering digital distribution is the gaming platform of choice. Where EA"s plan still holds question marks is digital content in relation to game consoles. The disc-based monoliths such as the XBOX 360 and PS3 haven"t been known to cater to digital distribution. User interfaces make sorting through digital game libraries a pain, and most gamers aren"t willing to pay higher prices for the same games they can find cheaper in brick-and-mortar stores.
For example, Call of Duty: Black Ops on the XBOX Marketplace is still $49.99 while stores regularly clearance the game as low as $19.99. There"s a disconnect between digital and physical prices, a divide that can"t exist if digital distribution is to thrive. By removing the hard-copy element, EA effectively makes this issue null and void. Only having digital releases means brick-and-mortar stores won"t compete with digital markets by having the lowest prices. EA will also eliminate the need to regulate used game sales, since digital copies can"t be resold once the product key or DRM has been activated.
For EA"s digital future to really take hold, I doubt its library will become all-digital until the next generation of consoles. While the PS3 and XBOX offer games on demand, the service is not the simple, convenient form which consumers want. Sorting through lists of digital games is a chore when it"s cheaper just to buy them in-store. Future consoles are under debate as to whether or not they will use disks, and it seems EA has fired its own answer; yes.
What does a digital-only library mean for consumers? If EA doesn"t properly reward customers for purchasing their digital content, the consumers will likely stop purchasing EA products. It doesn"t make sense for a consumer to put up with inflated prices or a lack of sales if a company refuses to change its sales policy. For EA, this means the company must adapt. Having sales is one thing, but ensuring the customer experience is smooth and rewarding is paramount to the success of digital distribution. Valve won the PC battle with an easy-to-use, accessible platform that features great rewards for user loyalty. Can EA do the same for consoles with its digital-only future?
Sound off: What do you think of EA's decision to go digital? Is it a great idea, a terrible one, or a mixture of the two? Leave your opinion in the comments below!