Have you been chomping at the bit for a new SteamWorld game ever since finishing the excellent SteamWorld Heist? The good news is we might be closer than you realized to the announcement of the next game in the series.
A LOT closer, in fact.
Today Image & Form tweeted the following:
"We're bringing SteamWorld Project 2017 to PAX East in March! Which means the reveal is not far off. Can you find the hint(s) in this pic?"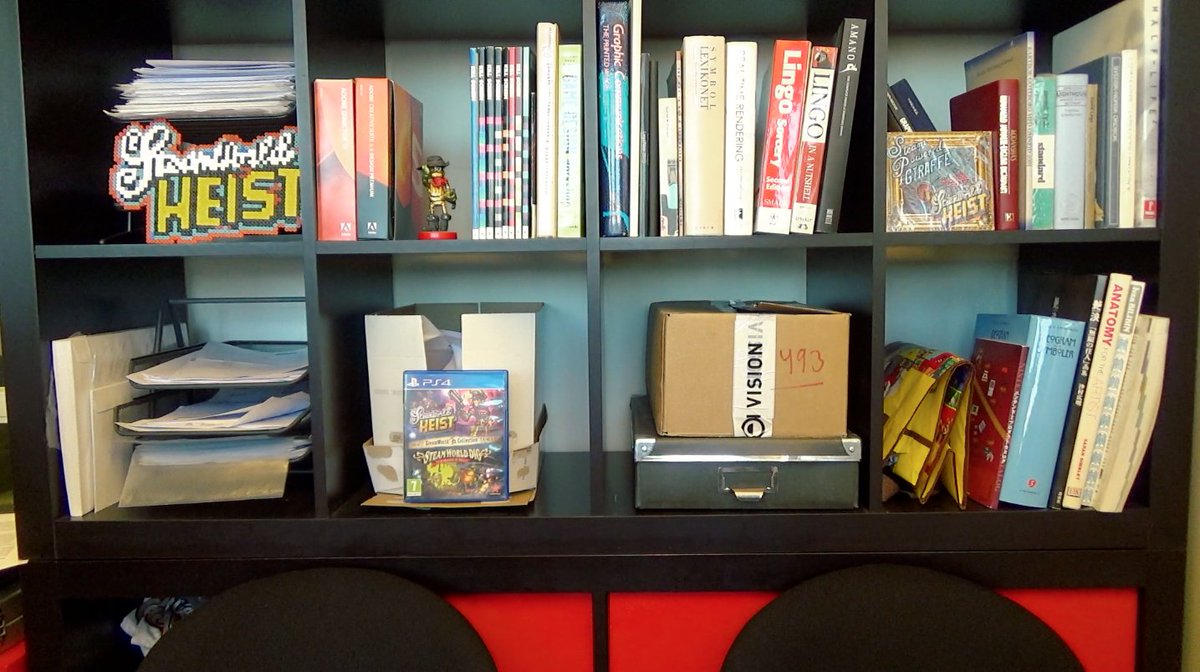 You'll notice right away that there is indeed an amiibo of Rusty, the protagonist from SteamWorld Dig -- on the second upper shelf from the left. Whether this was fan-made, a prototype, or an actual amiibo that's in the works, we don't know, but it certainly is an auspicious sign for them to include it.
As for SteamWorld Project 2017, the official name was rumored to be SteamWorld Quest when it appeared on a European listing, so unless it was a tentative title or they opted to change it since then, it seems a good bet that the title may stick.
Stay tuned for more info on Image and Form's Project 2017 in the coming weeks before PAX East kicks off.
Source: Image and Form (via Twitter)
What do you think the next SteamWorld game will be about? And do you think the Rusty amiibo is real?