The Pokémon Company has been pretty silent in regards to Pokkén Tournament since its reveal last year. But earlier this morning, there was a stream that revealed playable characters, supporting characters and gameplay mechanics (including how things would be controlled)! There was a ton of footage shown too, so fans finally got to take a good, hard look at the game in action! Here's everything we learned from the stream:
First and foremost, the confirmed playable Pokémon (so far) cover more types than just fighting: Gardevoir, Suicune and Pikachu were announced! While we're in the realm of the fighters themselves, I'll cover Support Pokémon next! Emolga, Snivy, Finnekin and Lapras (of those shown) are not playable, but they can lend a hand in battle to help turn the tide in your favor! They can be used at any time, but they'll have a cool-down period. Pokémon will be able to Mega Evolve, as well as use certain other powerful moves at the press of a button.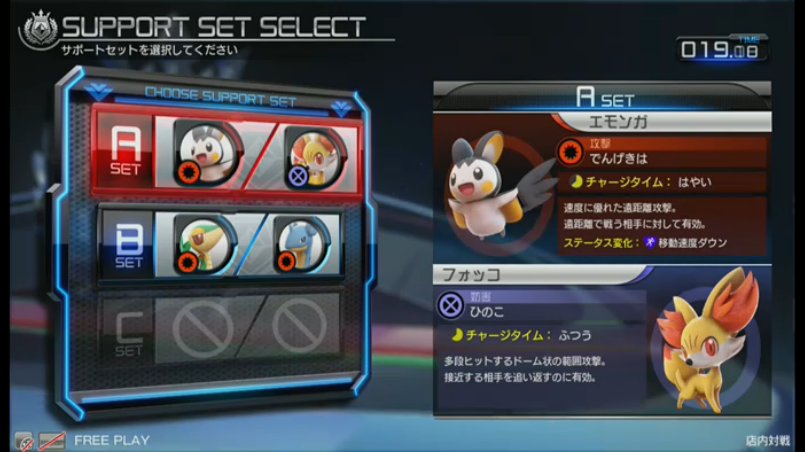 Speaking of buttons: what you see above is the control-pad that will be used to play Pokkén Tournament. This setup is remarkably different from your typical arcade fighter, which should hopefully lend some credence to the fact that this game will wind up localized and on home consoles before too long.
A bit more on gameplay: the game features a fully three-dimensional map with a full range of motion, but there's also something called a Phase Change that makes the camera switch to what you'd see in a traditional 2D-fighter. Certain moves can apparently force a Phase Change. This game is going to be much easier to get into than your typical fighter. Bandai-Namco wants Pokkén Tournament to appeal to both veterans and newcomers!
I think, beyond noting that some of the stage descriptions of the game were shown in English, that should about cover it for the essentials from this morning's stream! The rest, you should totally watch for yourself! I've embedded some footage (including the full stream for those curious) below.
Want more? Check out the official Pokkén Tournament Twitter. Are you excited for this game? Do you have any predictions as to when we'll see it stateside, and what form the game will take? Be sure to let us know!