And so it goes. The first Nintendo Direct since E3, and since the passing of Mr. Iwata, took place just hours ago. In summation, I"d call it everything the people disappointed by Nintendo"s E3 Direct could have hoped for, plus a few unexpected twists. A majority of the presentation covered games announced during E3, but gave them concrete release dates...plus a little extra flare, in some cases.
The presentation began with The Legend of Zelda: Twilight Princess HD being announced officially. It has a release date of March 4th, 2016 and comes bundled with--wait for it--a Midna & Wolf Link amiibo. This amiibo isn"t the only one compatible with the game (all the Smash Bros. Zelda characters seem to be), but Reggie mentioned that the Wolf Link amiibo"s data will somehow be transferrable to The Legend of Zelda for Wii U, which is still planned for 2016 and got a bit of new footage featuring a cloaked Link on Epona.
In the realm of new things coming to already announced games: Pokkén Tournament is still confirmed for Spring 2016, but they had new information to share. There"s a Shadow Mewtwo amiibo card that will come with first-run editions of the game. It"s gonna be full retail price at $59.99 here in the states.
Mario & Luigi: Paper Jam is coming on January 22nd, 2016. Hyrule Warriors: Legends with newly announced character "Linkle" (the long-rumored girl Link) is coming on March 25th, 2016. Star Fox Zero is coming April 22nd, 2016. There"s three important release dates for games you saw at E3. I"ll give some others a little special attention:
Fire Emblem: Fates has a bit of an explanation to it. As it was in Japan, there are two versions of the game: Conquest and Birthright. You can purchase one at regular retail price, then the other digitally for only $19.99 when you"re ready to experience it. There"s also a third dubbed Revelations which will be available in the near future. For Fire Emblem fans, a special edition will be available that includes all three games, an artbook and a cool 3DS XL pouch for $79.99. It's coming on February 19th, 2016.
New content is coming to both Splatoon and Tri Force Heroes. Splatoon"s new bits include over 40 pieces of new gear coming first--today, at 5 PM PT, 8 PM ET. Tomorrow at 6 PM PT, there"s a new stage coming called Museum d"Alfonsino. Even more stages and features will be added in future updates through January. A Nintendo Treehouse Splatoon Tournament will happen in December, too.
Tri Force Heroes" big update is coming on December 2nd, and adds Linebeck"s Uniform and Fierce Deity Armor outfits. The first outfit allows you to see items in chests before you open them. The second makes you even more powerful than you were before, with four beams that shoot from your sword. Also new to the update is the Den of Trials, with 30+ stages. The update will also make it easier to get Friendly Tokens, and easily blacklist players who leave during online gameplay.
Oh, right. In December, a new Web portal will offer "a more robust search function to find and filter levels in Super Mario Maker".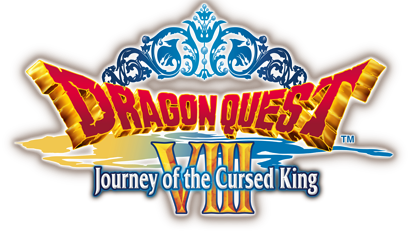 Okay. Okay. I hope you were ready for something awesome there. Both 3DS Dragon Quest remakes are officially confirmed for North America and Europe, coming in 2016. That"s right--Fragments of the Forgotten Past and Journey of the Cursed King are a thing outside of Japan! I can"t believe it either. I always held out hope, but I never really expected it.
https://www.youtube.com/watch?v=ZABoeaMm9KM
Speaking of things I never would have expected...and returning to Pokémon briefly: The original Red, Blue and Yellow versions are coming to the 3DS Virtual Console on February 27th, 2016. Everything about the originals will be preserved, except: you"ll be able to trade Pokémon using the 3DS"s infrared communication. Nice! If old classics aren't enough for you, Pokémon Picross is a new free-to-play venture coming in early December. Here's a trailer for that, too.
The amiibo figures for Lucas from Smash, and several Animal Crossing series amiibos like Resetti and Blathers are coming on January 22nd, 2016. That"s also when you"ll be able to purchase Series 2 of the Animal Crossing amiibo cards.
The end of the presentation had an indie sizzle reel and the kinds of stuff Direct Faithful have come to expect. But here"s the grand finale: Cloud Strife from Final Fantasy VII is confirmed DLC for Super Smash Bros. for Nintendo 3DS & Wii U.
I"m not the biggest fan of VII these days, but my inner-child most definitely was brought out in full force when the Smash cut began with the Final Fantasy VII opening music. Wow. By the way, a Special Smash Bros presentation is happening in December, so look forward to that...which will probably house a release date for Cloud, and more.
Here"s the full Direct. What were your favorite parts? What news has you the most excited? Be sure to let us know!