0
Featured
1
votes
"Upcoming" Game Titles Revised for Accuracy
Posted by
Venom
, 10 March 2014 · 2,336 views
video games
Final Fantasy XV
The Last Guardian
vaporware
Kingdom Hearts III
upcoming games
This started out as a couple of dumb one-off jokes I made earlier today, but then I realized...why not go further with it? Why not make it a number of dumb jokes?
Why not indeed.
So, in today's post, I'll be talking about some upcoming video games that are taking way too long to come out. But not just that - I'll also be revising their names to more accurately portray their current state and poking a little fun at them along the way. I've got my poking stick set to "stun" and my jokes set to "kill," so let's get this thing on the road!
Agent
Revised name:
Undercover Agent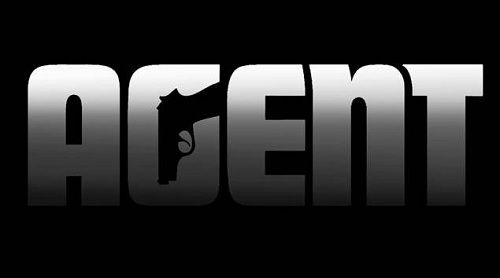 This is literally the game's entire existence.
Do you remember
Agent
? No? No one does, so if you said yes, go sit in time out, Mr. or Ms. Pants on Fire. It was announced in 2009 or so, and since then there's been nothing - total radio silence. Suffice it to say, it appears
Agent
has gone deep undercover, so until Rockstar pulls him from active duty, he won't be seen in the public eye unless he's in disguise. Let's just hope Momma Agent doesn't get a letter saying he was KIA.

Final Fantasy XV
Revised name:
Final Fantasy 2015, At the Earliest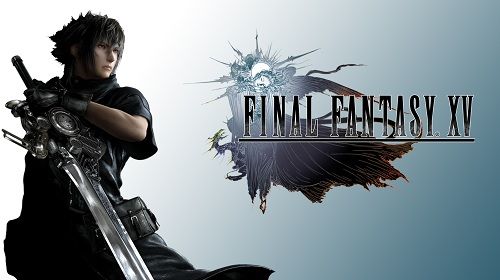 Revised revised name: Pretty Boys with Sharpened Toys
At first they were going to call it
Final Fantasy Versus XIII
, which is a heck of a mouthful. Makes sense to shorten the title a bit, especially after it's completely failed to show up on store shelves since its announcement in 2006, right? But Squenix wasn't just shortening the name, they were telling us something. Something to do with 15...what does it mean? Well, I've deduced that it means 2015 is the absolute earliest we'll see this game on store shelves. So if they rename it to FFXVI, be prepared to wait another couple of years, at least.
The Last Guardian
revised name:
The Last Guardian of the PS3's Legacy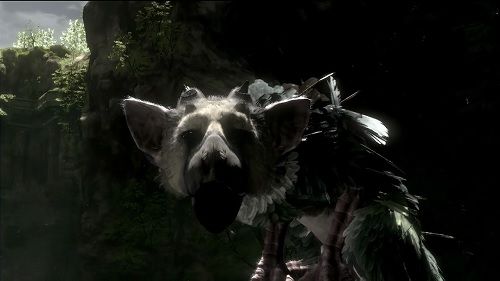 "Woof! I mean...meow! I mean...hold on, let me think about this."
Let's pretend for a moment that
The Last Guardian
is still coming to PS3, because that may be the only way for some of you to hold back the tears. Got rid of the sniffles yet? Good, let's move on.
The Last Guardian
has been "in development" for a while, being announced in 2009, and has always been slated to come out on PS3. Since it looks like the PS3's lifetime will expire before this game ever comes out, I've taken the liberty of crowning it the Guardian of the PS3's Legacy. Once every PS3 game that will ever be released has come out, ol' Trico will finally spread his wings and soar onto the system to secure the console's legacy with one final, amazing game. Unless it turns out to be terrible, like most games that stew in development hell for years, but let's just do what it takes to keep from crying and hope for the best.

Beyond Good & Evil 2
Revised name:
Beyond Good Graphics and Evil Executives 2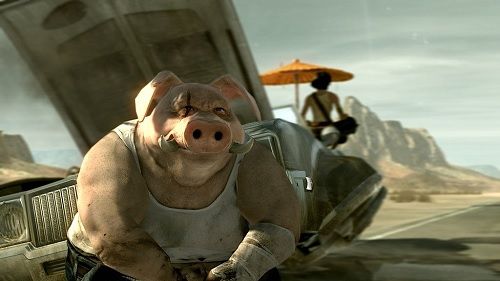 Still waiting.
BG&E was a fan favorite and a critical success, but it didn't really do well commercially, so fans were ecstatic when it was announced the game was getting a sequel in 2008. And yet now they've been waiting...and waiting...and waiting. At this point, I'd like to think that by the time the game finally does come out it will have amazingly advanced graphics, probably powered by the Playstation 5, Xbox Two, and Wii U Me, and the developers will have finally found a way to convince the publishing bosses that the game will turn a profit.

Prey 2
Revised name:
A Longer Development Cycle than Prey, 2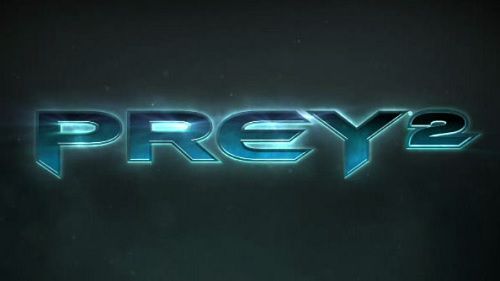 Now with twice the prey!
Prey 2
was announced in 2011 or so, but they've been pretty quiet since Bethesda told everyone that it was being polished up to their standards. What standards those are, exactly, we'll never know, but it probably involves releasing it with a host of hilarious glitches. In any case, the original
Prey
took around 12 years to finally see the light of day, and while
Prey 2
has only gotten a few years in, the complete lack of any new info points to the developers trying to match or exceed that cycle. I'm pretty sure at that point it stops being "development hell" and turns into "development hell frozen over."
Kingdom Hearts 3
Revised name:
We Ran Out of Kingdom Hearts Spinoffs 3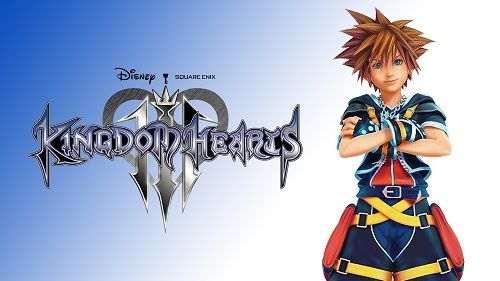 I'm confused about those 3 things behind the logo too, Sora.
It finally happened. After so many long years, we finally have confirmation. It's what we all expected, all hoped, all secretly knew. And our waiting has paid off as Square Enix has revealed...that it has finally run out of Kingdom Hearts spinoffs.
Half-Life 3
Revised name:
No-Life 3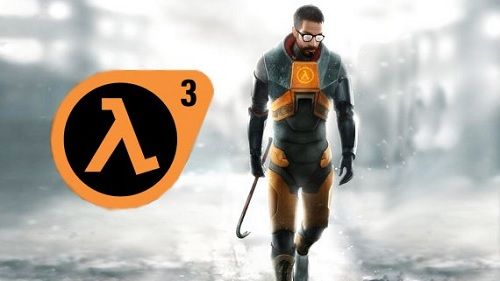 While you wait, enjoy this mockup that took someone literally seconds to make.
Because people who are still going around looking for clues of this game's existence have no life. That, and the game itself doesn't have a life, since it doesn't exist. It's a double whammy of painful realization!

Starcraft: Ghost
Revised name:
Starcraft: Ghost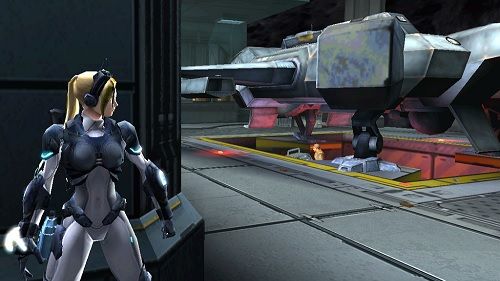 I don't know if this is an actual screenshot. No one remembers what the game looks like.
Oh, wait.
Some of you may be saying that these are the same games I featured in a past article (welcome back, Señor or Señora Pantalones de Fuego) but I talked about them differently this time, so it makes it new. So nyah.
So what do you think? Did I hit the nail on the head with my revised names? Do you have a better name for any of these? Or do you not care either way and just want to sound off in the comments about something else? Whatever the case, head on down there and speak your mind!