My last two tournaments had some pretty cool results, with several people participating in them and helping decide GP's favorite game/anime. However, these tournaments were slow, and sometimes lacked in participants. So I've decided to try something different. This will be a sort of forum game, contest and tournament all rolled into one. I present to you:
GP Ultimate Showdown
Anime Character Edition
How to Play
1.Below is a list of 33 characters from various anime. You (the player) will choose a primary character as well as a secondary character.
2. You will then PM me your choices (You don't want anyone to know your characters).
3. Every 24 hours, the 6 lowest ranking characters will be eliminated.
4. Each character starts with 10 points, you are given 5 points to give, 5 points to take away (10 total) each 24 hours.
PLEASE remember to PM your point choices as well, otherwise this game won't work!
5. You can give any character(s) any amount of your 5 points, or take away any character(s) points (up to 5)
YOU MUST PM ME YOUR POINT CHOICES!
I will keep a running tally on this post.
6. The goal is to have your character remaining at the end of the contest.
Heres an example of how to do this:
EXAMPLE
Round 1
Edward Elric - 10 pts
Goku - 10 pts
You give Goku your 5 points, and take 5 off of Edward.
Round 2
Edward Elric - 5 pts
Goku - 15 pts
Remember you can also mix and match your 5 points, like giving 2 to your primary and 3 to your secondary.
If the contest in running slowly I reserve the right to use a random number generator to add and deduct from character point totals
The Prizes
1st - Anime Mystery Box (mailed to you after contest)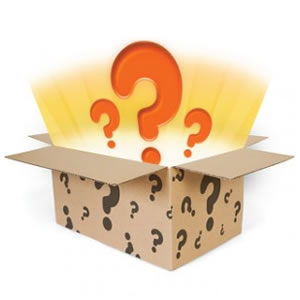 2nd - 48 Hour Crunchyroll Guest Pass
I might add more prizes, or if anyone cares to donate that'd be cool too.
THE CHARACTER ROSTER
GRAVEYARD - Rest In Peace
Round 1 Victims
Round 2 Victims
Round 3 Victims
Round 4 Victims
Nagisa, Holo, Yuri, Onizuka, Rika
Round 5 Victims
CC, Kaga Rin, Ginko, Rei Ayanami, Saber
Character Names