Welcome to the eighty-second week of my Pokémon feature here on Game Podunk! In case you missed last week's, check it out. Stay tuned for future entries coming every Friday.
Victini will be available via the Nintendo Network until tomorrow [September 24th]. Every single Mythical Pokémon will be distributed during a specific month for the remainder of this year. Now may be your only chance for a really long time...to actually catch them all!
--------------------------------
My Life is a Catastropika
The first couple episodes of Pokémon Generations went live about an hour after last week's Individual Values. I'm going to reserve judgement on the entire thing until around the end of December when it"s over. But the first episode reached out and grabbed me in a way that few things have. After twenty years of loving the series, and what approximates to tens of thousands of words on Pokémon in this very feature—I can list off my likes and dislikes with ease. I've analyzed where things started, how far the games have come, and even how far I've come.
However—it's often things I've experienced outside of the video games that elicit a genuine emotional response from me. Revisit my time with Pokémon Symphonic Evolutions, briefly—the concert I proposed to my fiance at the end of. The music didn't just pull at my heart-strings because of what I"d planned to do after. I made a bunch of Region Spotlights, highlighting various places across the world of Pokémon that appealed to me. Through that concert, I had even some of my most obscure choices validated in the form of beautiful music. It made me FEEL FEELINGS, as today's youth articulates so well, sometimes.
See also: "The Adventure" from Pokémon Generations. I've embedded it below. It's about five minutes, so it's not a time-sink to watch what I'm about to put in context.
In 2005, shortly after I started dating Holly, I got back into the Pokémon series with LeafGreen after a long hiatus. Besides my starter, Charmander, and a Pidgey I caught just in case, my first "real" catch of my now eleven-year-long Pokémon journey...was a Pikachu in Viridian Forest. She helped me mash the Kanto Elite 4, joined me on the Nintendo DS in Sinnoh, then went back to Kanto in HeartGold & SoulSilver...before eventually accompanying me throughout my post-game journeys in Unova, Kalos, and Hoenn. The way "The Adventure" portrayed a single Pikachu's journey across six generations of Pokémon...really spoke to me directly. I mean, I know why they picked it. Pikachu is the most popular choice by far. The way Pokémon Trainer Red in Generations was faceless and called TRAINER meant that Game Freak and the spin-off creators were doing their best to capture just a piece of every trainer's beginning journey.
I can't name very many die-hard Pikachu fans in my small circle of friends. Plenty of folks who still have critters going back as far as some of mine do—well, they hatched a Pikachu with Volt Tackle sometime later on, evolved it, or consider it overrated [or a "glass cannon" in competitive battles] at best. But...my Pikachu is probably the most cherished of all my critters. Her nature isn't ideal--and she'll probably never know the best moves. But she's as old as my relationship. And I hope she, and the lady I nicknamed her after, accompanies me on many adventures yet to come.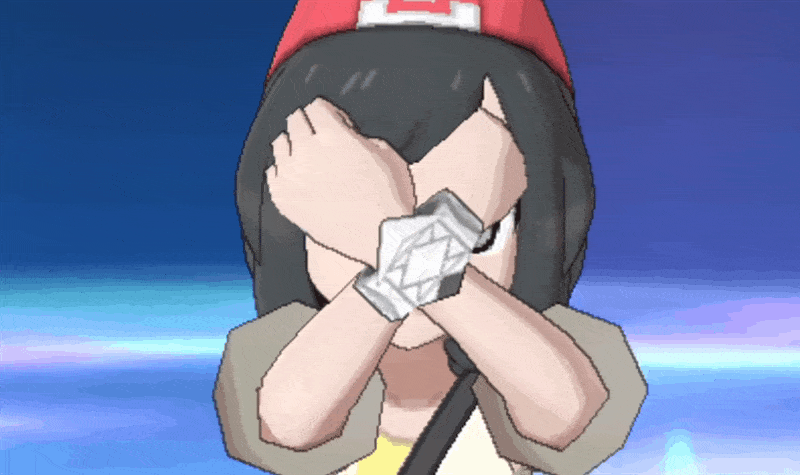 Edited by Jonathan Higgins